Legends of the Old West | Season 6: DEADWOOD
This season is a mini series about Deadwood: the TV show, the movie and the real history. Actors from the acclaimed HBO drama "Deadwood" give behind-the-scenes insight into the production of the TV show and the long awaited followup movie, and then we dive into some of the real history that was portrayed on the show — and some that would have been, if they show had not been abruptly cancelled.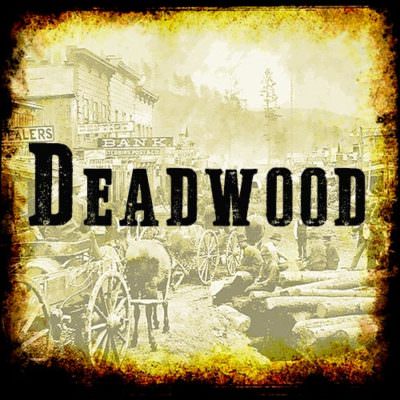 S6 | E3: DEADWOOD — "Fire, Flood and Gold"
6/9/19
The true stories of the fire that destroyed Deadwood in 1879; the flood that devastated the town in 1883; the mining baron, George Hearst, who consolidated the mines of the Black Hills into the richest gold mining operation in North America.
S6 | E2: DEADWOOD — Making the Movie … with W. Earl Brown, Geri Jewell and Keone Young
6/2/19
LIVE FROM THE OLD STYLE NO. 10 SALOON IN DEADWOOD!
An emotional, behind-the-scenes discussion with three actors from the acclaimed HBO tv show and movie:
W. Earl Brown ("Dan Dority")
Geri Jewell ("Jewell")
Keone Young ("Mr. Wu")
We hear the reactions of the actors the day after the big movie premiere in Deadwood, South Dakota. There wasn't a dry eye in the house as the actors talked about their memorable reunions on set and told stories that have never been told before in public.
S6 | E1: DEADWOOD — W. Earl Brown Interview
5/29/19
"Deadwood" star W. Earl Brown gives us a behind-scenes-look at the TV show and the movie. Earl played "Dan Dority" in the acclaimed HBO drama and he talks about a wide range of topics: the abrupt cancellation of the show, the moment he found out the movie would be made, the emotional reunion of the cast and crew, a preview of the long-awaited film, and much more.
He also talks about his band, Sacred Cowboys, and its connection to Deadwood