Legends of the Old West
Classic tales of the Old West and stories long forgotten. Famous lawmen and infamous outlaws; the towns, people and events that shaped the American west. From Wyatt Earp to Sitting Bull to Jesse James, on this show, legends never die.
Season 1 — Legends
Classic true stories of the Old West: the Coffeyville Raid, the Baron of Arizona, the early years of Jesse James, the creation of the Texas Rangers, the death of Wild Bill Hickok, and many more. Plus bonus interviews with New York Times bestseller, Craig Johnson, the author of the Walt Longmire Mysteries; actor A Martinez, who played Jacob Nighthorse in the TV adaptation, "Longmire;" actor Barry Corbin, who played fan favorite Roscoe Brown in "Lonesome Dove;" and the president of the Western Writers of America, Nancy Plain.
Season 2 — Tombstone
A 5-part series on the events that led to the most famous gunfight in the American West, and the destruction that followed. The story of the 28 months that Wyatt Earp and his brothers spent in Tombstone and the 27 seconds that made them legends.
Season 3 — Jesse James, American Outlaw
Jesse James might be the most legendary outlaw who ever lived. He robbed banks, trains and stagecoaches from Missouri to West Virginia and Alabama to Minnesota. He achieved unparalleled fame and it ultimately led to his downfall. This is a five-part series beginning November 11, 2018 on the life and career of Jesse James.
Season 4 — Red Cloud's War
Red Cloud was the most feared and respected war chief on the northern plains in the 1860s. He watched the Lakota way of life crumble as the American nation expanded west. He built an unprecedented Native coalition. In 1865, he began to fight back. In 1866, he declared war.
Special — Houston Livestock Show and Rodeo miniseries
This series goes behind the scenes of the largest livestock show and rodeo in the world. It highlights the unique history and mission of the event, and features interviews with top executives, athletes and performers.
Season 5 — Texas Rangers
The people of Texas knew the name "Texas Rangers" long before the rest of the country. But by the late 1840s, the country, and the world, had caught up. Under the leadership of men like John Coffee Hays, Samuel Walker, and many others, the Rangers became a feared fighting force and gained international fame.
This season is a mini series about Deadwood: the TV show, the movie and the real history. Actors from the acclaimed HBO drama "Deadwood" give behind-the-scenes insight into the production of the TV show and the long awaited followup movie, and then we dive into some of the real history that was portrayed on the show — and some that would have been, if they show had not been abruptly cancelled.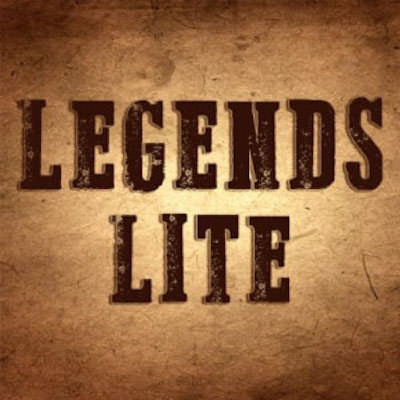 Legends Lite
Interviews, short stories, and tantalizing nuggets of history that arrive between seasons. Hosted by Mandi Wimmer.